I am a freelance critic, journalist and producer
I do reviews and critical writing for a number of newspapers and international magazines including Le Monde diplomatique, Ny Tid, Indiewire and Politiken. My main focus is film but I also deal critically with photography, computer games, food and literature.
I write journalistic features, portraits and reportage for a number of Danish and international media. Right now I work on a long piece about volunteer work in Scandinavia with French photographer Jean-Luc Bertini.
I produce and involve myself with interesting film projects.
I have a BA in journalism, an MA in Media Studies and a PhD in cultural criticism. My PhD dissertation can be downloaded here: Performing the persona_final version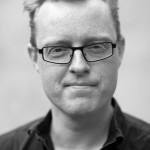 Who is Steffen? Steffen Moestrup is a freelance critic, journalist and producer based in Aarhus, Denmark